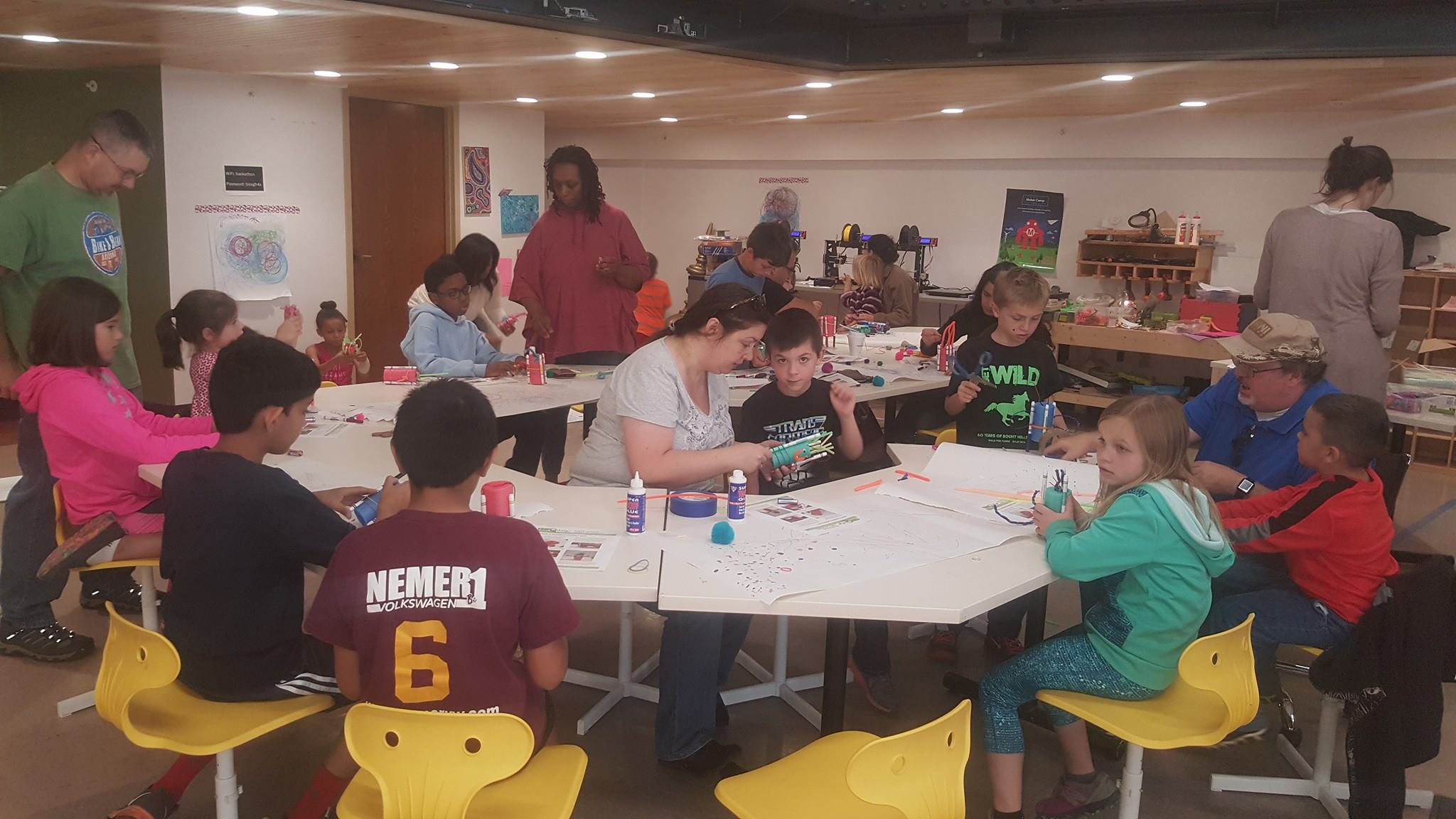 EVERY FIRST SATURDAY children ages 4-12 and their families are invited to join us for a FREE hands-on project. Brought to you through the generous support of Albany Society of Engineers Foundation, these mind-expanding projects help children discover creative play through science, technology, engineering, the arts and mathematics.
Past projects have included:
Make-Your-Own Kaliedescopes
Noodle Doodle Bots
Circuit Bugs
The Egg Drop Challenge
Paint Pendulums
Pixel Art
Magnetic Slime
To find out what is coming up next, visit our Calendar of Events or our THINQubator Facebook page.
Participation in STEAM-Powered Saturday activities is open to the general pubic and does not require advance registration. Children must be accompanied by an adult who will work with them on the project provided.
Sponsored by: