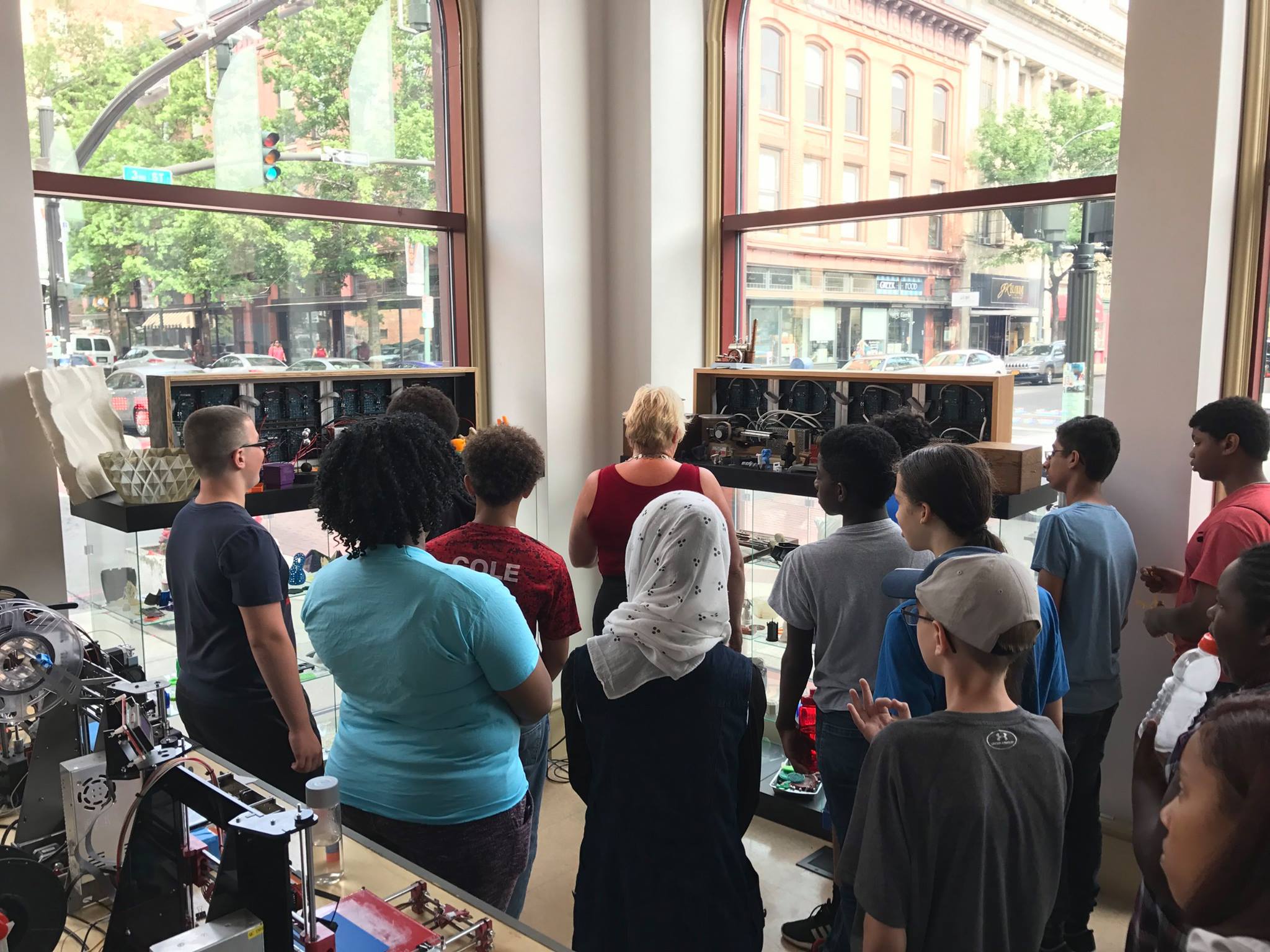 Every Tuesday from 6:30p - 9p
Tech Valley Center of Gravity isn't just a place, it's a community -- a community of makers and doers, inventers and tinkers, creators and cooks, innovators and authors, dreamers and designers. But, mostly, it's a community of sharers!
Join us any Tuesday night from 6:30pm to 9pm for our Open House Social Night. Future members welcome! It's a great opportunity to get a feel for what the space and the community is like. Just ring the front doorbell, and you will be greeted by one of our volunteers, who will provide a tour of our space and an introduction to some of our memebrs. Feel free to stick around afterward and enjoy potlock refreshments, and strike up a conversation with whoever happens to be around (we're happy to talk about what we're working on!). Current members are also encouraged to attend, as it's the best opportunity to connect with other members.