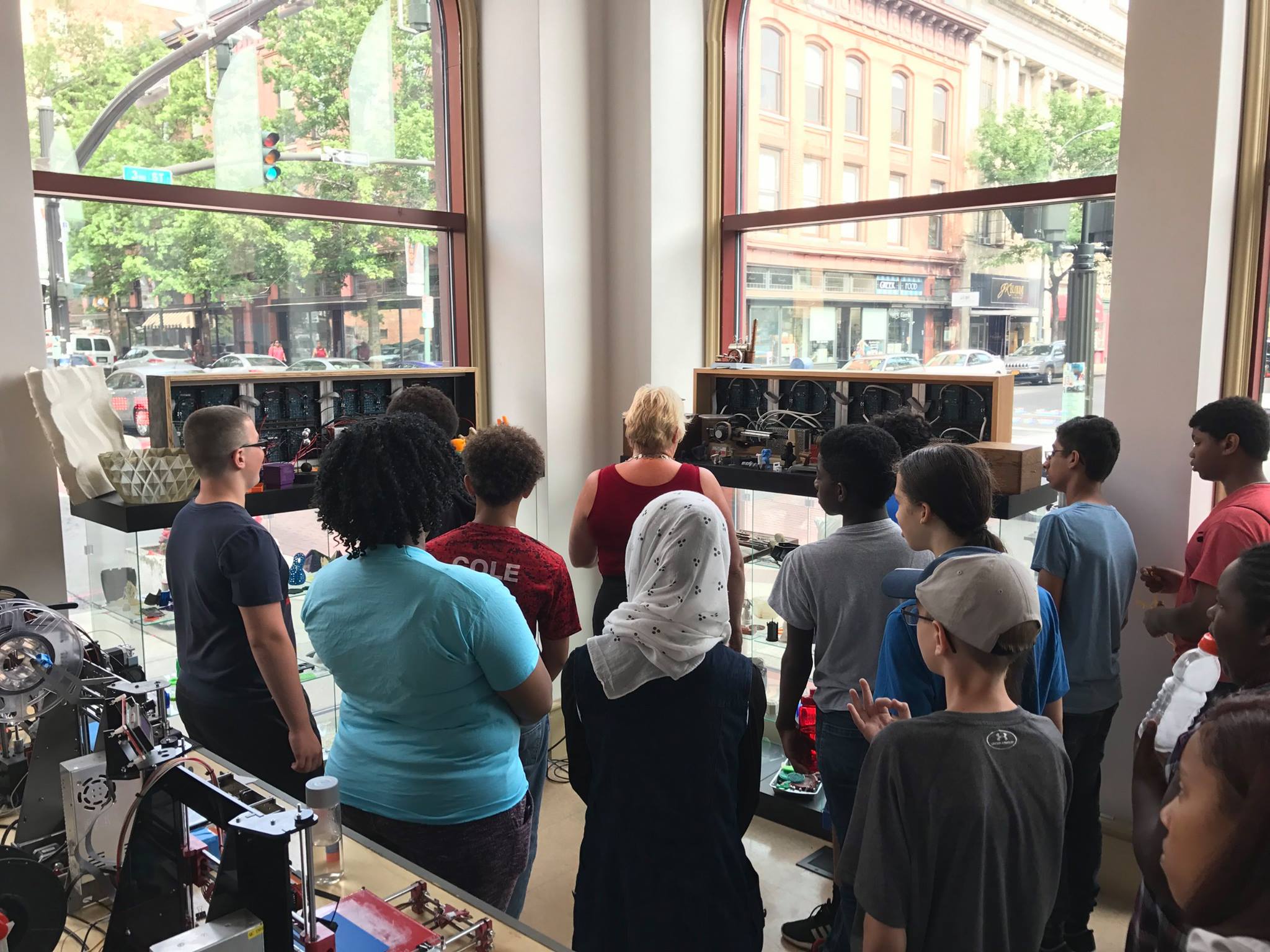 **Notice to the Public, Thursday, March 12, 2020: As a health precaution to help limit the spread of Coronavirus (COVID-19) the Tech Valley Center of Gravity is temporarily suspending public social nights, tours, and public access to the facility until at least April 1, 2020.
We will continue to monitor the status of Coronovirus (COVID-19) and will post public updates on our website.
Tech Valley Center of Gravity isn't just a place, it's a community -- a community of makers and doers, inventers and tinkers, creators and cooks, innovators and authors, dreamers and designers. But, mostly, it's a community of sharers!
So every Tuesday night from 6:30 to 9 pm, we open our doors and invite the public in to join us for some refreshment, conversation and tours. It's a great opportunity to meet a few members, get a feel for what the space and the community is like...even fly an idea up the flagpole to see if anyone salutes!
So, join us! Bring a snack to share or enjoy some of the light fare we have that week. Take a tour. Talk to a few members.
Tuesday nights are also an opportunity to listen in on one of our rotating monthly safety orientations to get a feel for how our equipment can be used. And, on the first Tuesday of evey month at 7 pm we hold our General Membership Meetings (subject to reschedulinng due to holidays and staff schedules, so check the events calendar). Guests are welcome to attend General Membership Meetings, as well. General Membership Meetings usually end with "What are You Making?," our version of Show and Tell, when members have the opportunity to show other members their projects.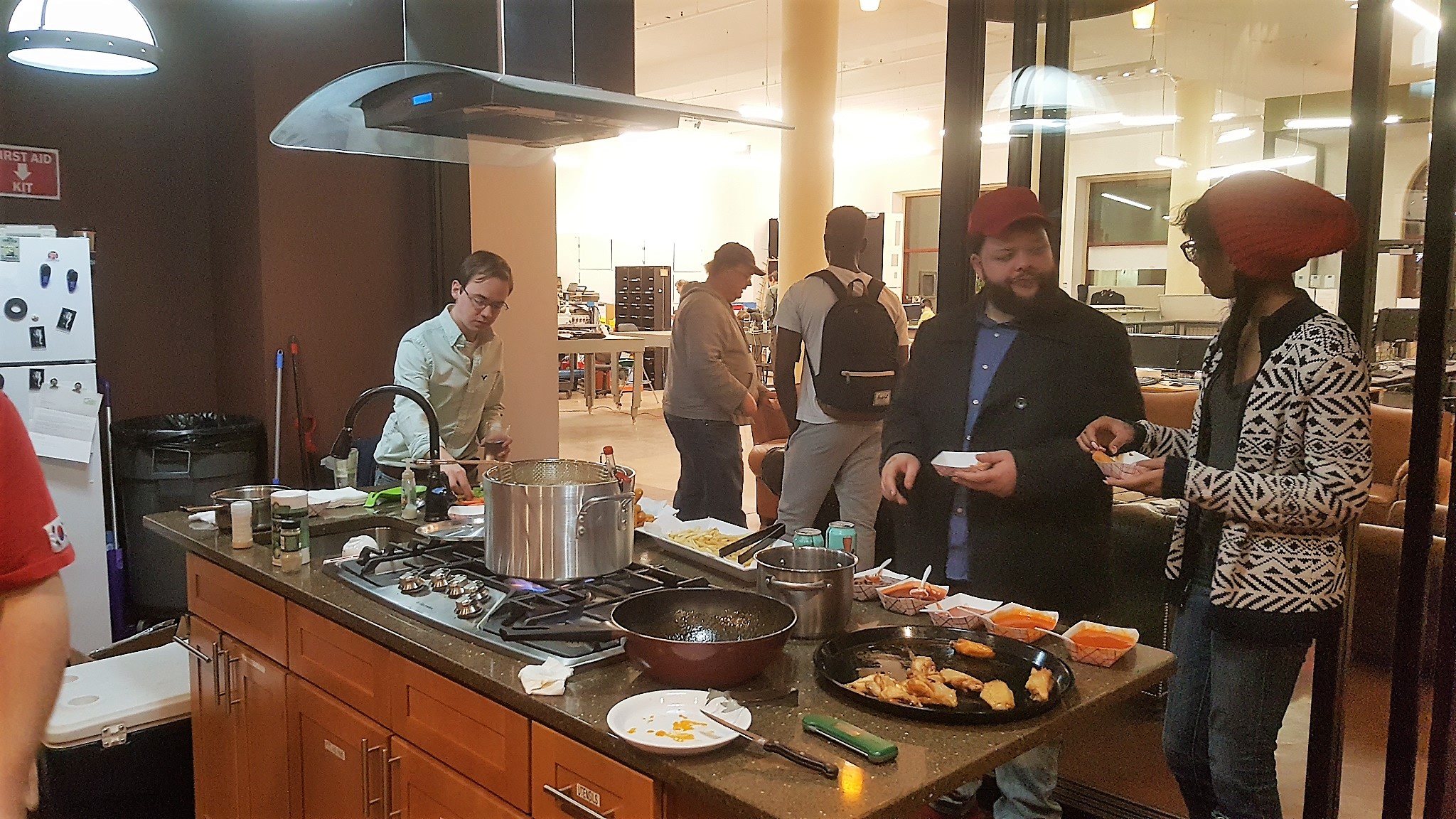 If you'd like a tour of the Tech Valley Center of Gravity and are unable to attend a Tuesday night Open House, we also offer tours on first Saturdays, from 10 am to 1 pm, during STEAM-Powered Saturday activities. Or call us at 518-244-3544 or email us at This email address is being protected from spambots. You need JavaScript enabled to view it. to schedule something that meets your needs. Group tours are also avaialble by appointment for interested organizations or classes.