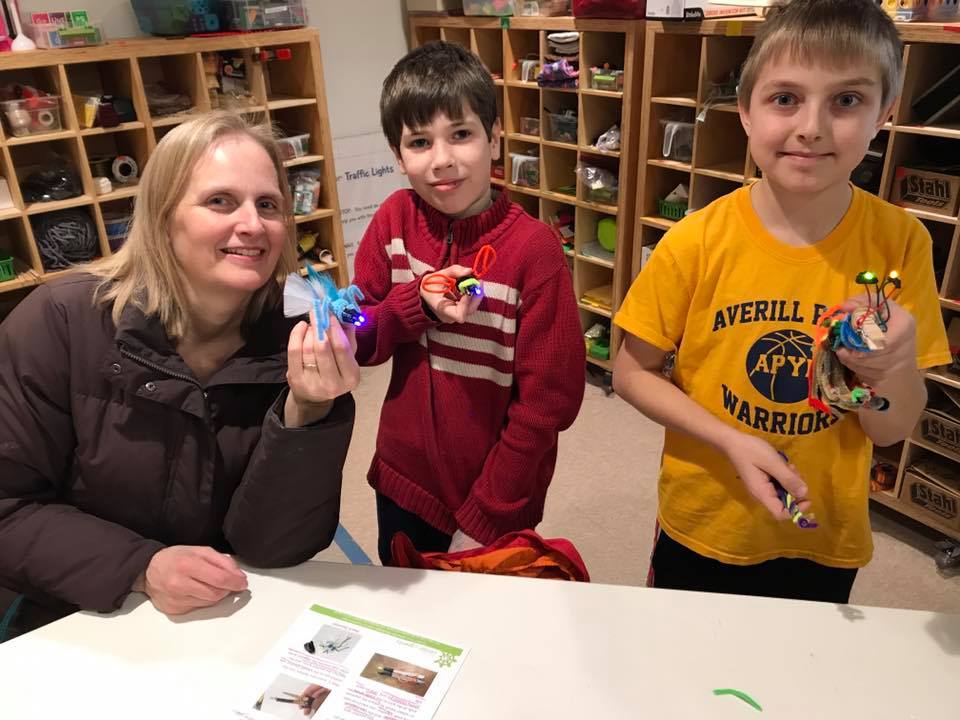 The THINQubator at Tech Valley Center of Gravity was one the first dedicated children's makerspaces in the world and is still one of the best outfitted. We empower kids and families to think, tinker, collaborate, skill-build, design and make. Through hands-on activity, kids deeply explore science, technology, engineering, art and math in engaging, fun exercises.
The THINQubator is home to STEAM-Powered Saturdays , our every-1st-Saturday drop-in program that invites children ages 4-12 and an accompanying adult to join us for a fun creative hands-on project like Noodle Doodle Bots, LED Bookmarks, Circuit Bugs, Pixel Art with Perler Beads and more. STEAM-Powered Saturday's free mind-expanding activities are made possible through the generous support of our friends at Albany Society of Engineers Foundation. To learn about each month's project, visit our events calendar or the THINQubator Facebook page.
The THINQubator also provides programs for school field trips, after school programs, clubs, scout troops, and other youth enrichment programs. And we occassionally take our programs out to groups that can't make it to our space in Troy. To learn more about ThinQubator programming contact our ThinQubator Coordinator at This email address is being protected from spambots. You need JavaScript enabled to view it. or call us at 518-244-3544.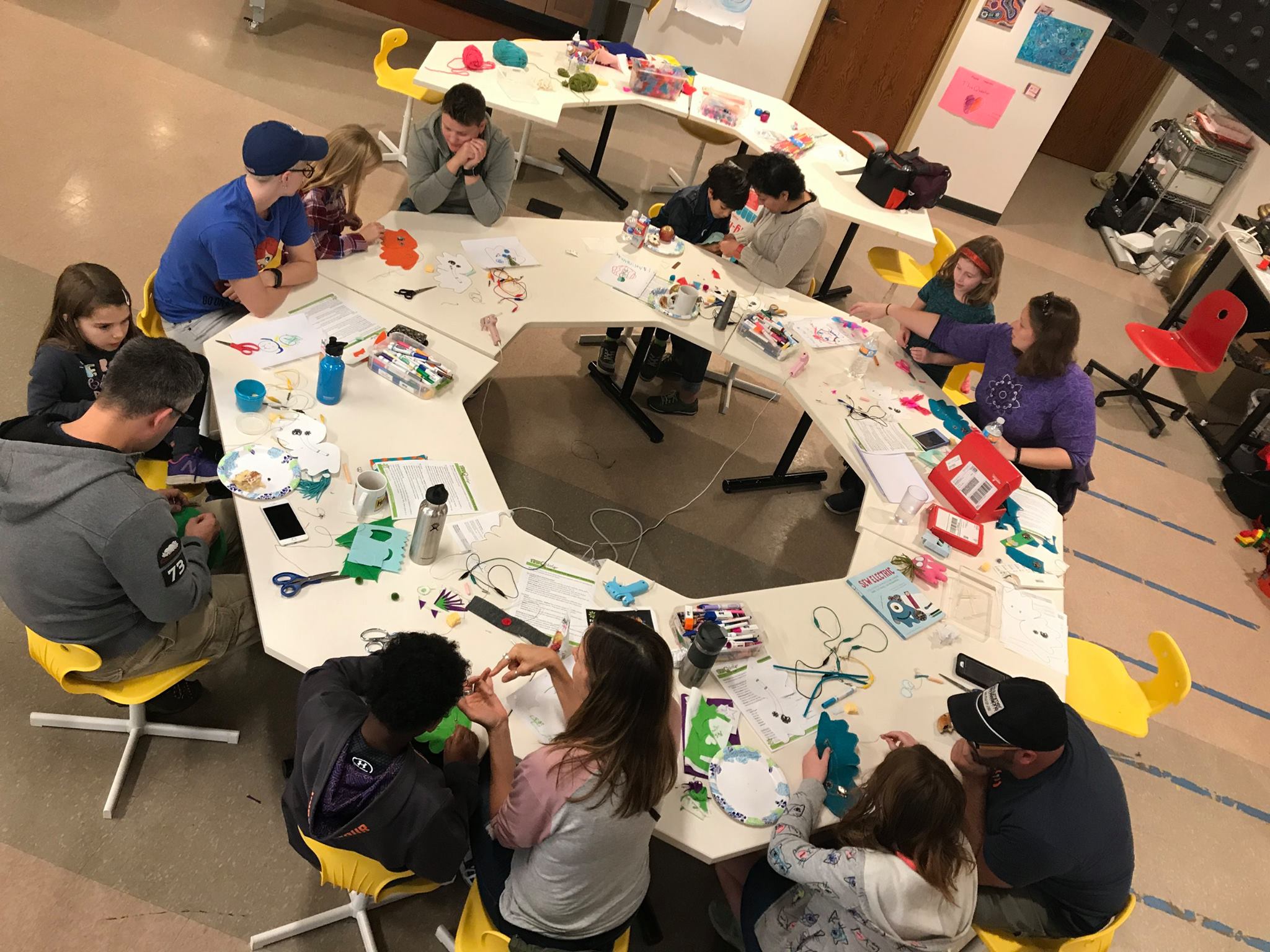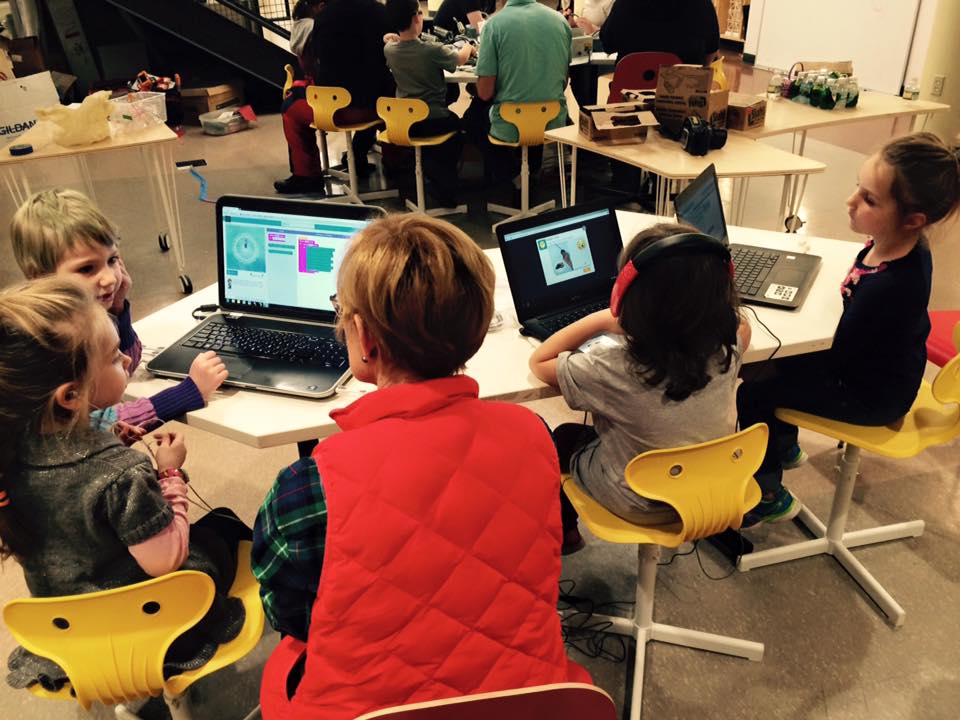 Become a THINQubator Member! Our new THINQubator family membership allows one adult to bring up to two children to the THINQubator for activities any time between 8 am and 8 pm Monday -Friday or 10 am to 8 am on Saturdays and Sundays. THINQubator Members also receive member pricing on all workshops and classes. THINQubator members have access to a book of project suggestions and instructions and use of all the equipment and supplies on the open shelves in the space. Children must be accompanied by an adult and the adult:child ratio should be 1:2, at most.
Projects and Links:
Check out our 2021 Earth Day Resource Guide and Earth Day inspired Nature Scene Activity.