The Prototyping Center at Tech Valley Center of Gravity provides affordable access to advanced prototyping equipment, hands-on training and manufacturing space for hardware start-ups and small businesses. The valuable equipment in this limited-access facility is highly calibrated, requires a higher level of skill in its use, and has a higher cost for consumables and operation. Therefore, users of this equipment pay for training and/or certification, and pay an hourly rate for use of each machine.

Prototyping Lets You:
Test your design to ensure it serves the intended purpose
Reduce design flaws, saving time and money
Model your product for potential investors
Create models for sales and customer demos
Prototyper membership includes all benefits of Super Maker membership, plus 24/7 access to The Prototyping Center and 3 "parking passes" per month for 72-hour use of a bench, cart or shared horizontal storage rack. Prototyping members may also rent storage/workspace within The Prototyping Center for $2 per square foot per month, with no lease or long term commitment. Prototyper members also have limited access to an industrial lift for direct load in/load out.
Contact TVCOG for rates structures for organizations needing access for multiple employees.
The Equipment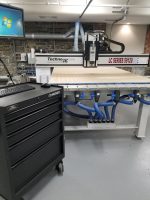 CNC GANTRY ROUTER
Techno LC59120 58″x121″
Machine Use ♦ $40 per hour
Training ♦ $400 ♦ 6-8 hours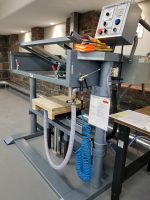 VACUUM FORMER
Belovac C Class 24″x48″
1 Machine Use ♦ $15 per hour
Training ♦ $100 ♦ 1-2 hours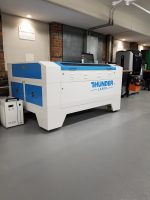 LASER CUTTER
Thunder Laser 130W 35″x51″
Machine Use ♦ $25 per hour
Training ♦ $150 ♦ 2-3 hours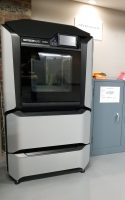 3D PRINTER
sponsored by CEG
Stratasys F270 12″x10″x12″
Machine Use ♦ See Separate Matrix
Training ♦ $100 ♦ 1-2 hours