Our makerspace Laser Cutter uses a computer guided laser to cut and/or etch glass, stone, leather, wood and acrylic (never vinyl, PVC, polycarbonate or luan). Laser cutting works by directing, through optics, the output of a high-power laser, which burns or vaporizes parts of the material leaving an etched image and/or an edge with a high-quality surface finish. Our makerspace laser cutter has a 60 watt output and a 28 x 18 inch work space.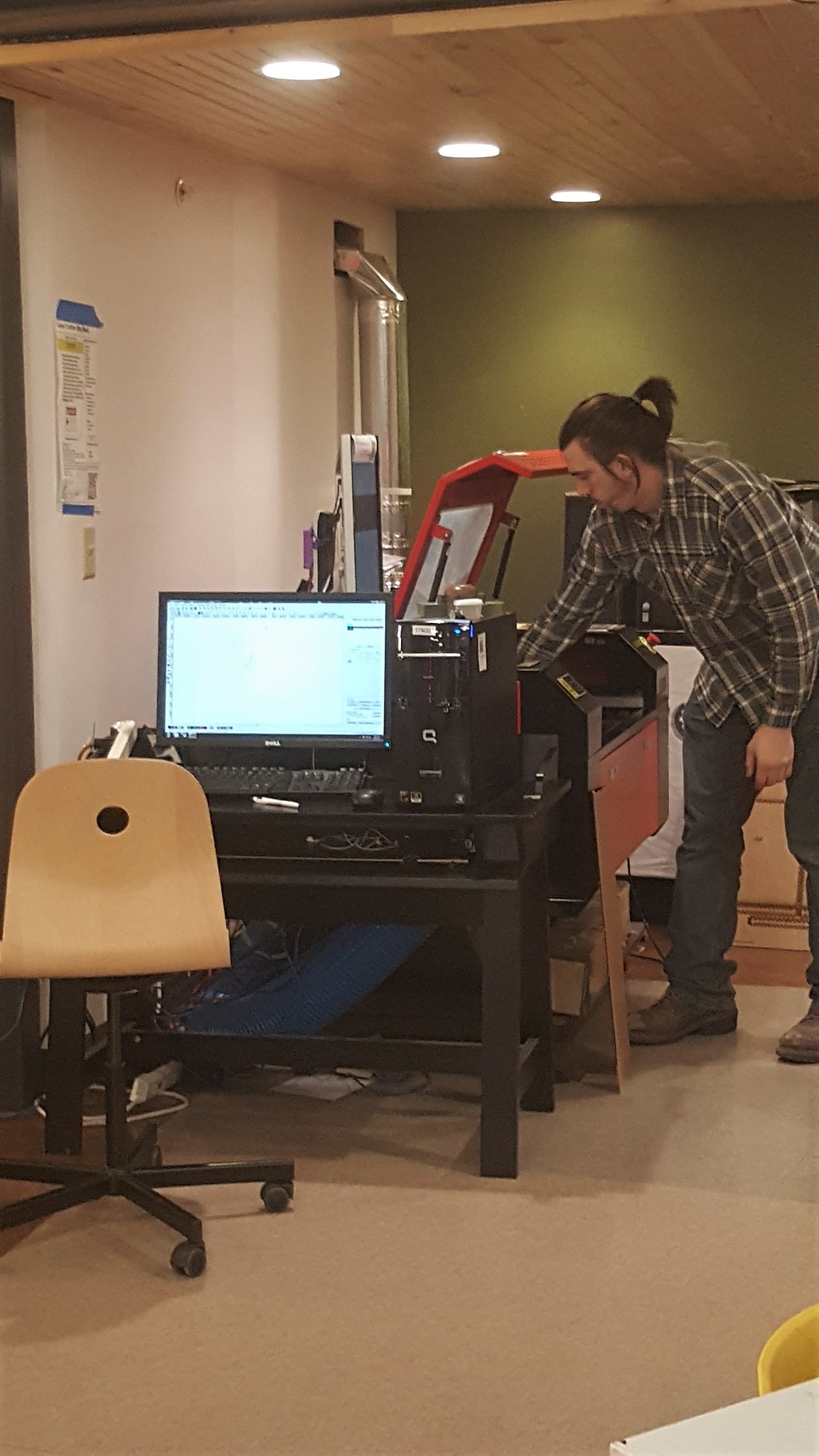 The Laser Cutter zone is also outfitted with a computer and software needed to convert and manipulate image files, as well as workspace including a slop sink and scrap materials.
Laser Cutter safety orientations are held every second Tuesday, or can be arranged through the Zone Coordinator at This email address is being protected from spambots. You need JavaScript enabled to view it..
Laser Cutter projects can be time consuming. Due to the popularity of this equipment, to prevent long waits, scheduling of the equipment is available. Click here to schedule a time. During unscheduled periods, the laser cutter is available on a first-come-first-served basis.